A Different Kind of Pinball Podcast
Looking for a different pinball Podcast which isn't about current events or pinball news? Silverball Chronicles is a monthly podcast for the true pinball nerd that enjoys learning more about the complicated dynamics, politics and characters that created their favourite pinball machines.
Join Ron and Dave as they stumble through pinball history mispronouncing names, chronicling designers, telling war stories, and digging up strange and obscure facts; all while paying homage to the hobby of pinball
Join us on Patreon
Looking to interact with Ron and Dave while indulging in extra perks? Are you interested in getting early Ad-Free Access to the Podcast?
Come join our Patreon at www.patreon.com/silverballchronicles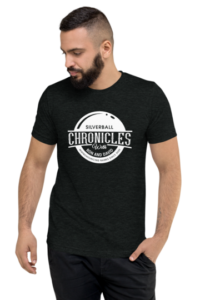 Pro and Premium Tees
Starting at $22.99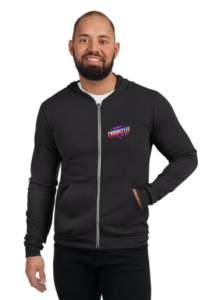 Zip Hoodies and Tanks
Starting at $25.99
Help Support the Podcast
Help support Ron and Dave as they ignore their real life responsibilities and try the educate and entertain the pinball masses!
Sustainable fashion is the future!
That's why we've partnered with Silverball Swag to sell, produce and ship our merch. Silverball Swag is taking steps to make sure we're part of the movement. They only produce items when ordered avoiding textile waste from overproduction. Their printing partner's state-of-the-art printing tech creates almost no wastewaters and uses less energy.
Are you a Canadian Chronicles fan? Send us an email and we can hook you up with some Canadian based swag! No need to cross the boarder and wear 7 layers of clothing back to avoid cross-boarder shipping, duty and currency issues! Made by a Canadian, for a Canadian. They smell like maple…